Verified Review: "I take this before days that I work out. It gives greater blood flow to the muscles during work out and excercise, and improves endurance training. It also aides in the production of arginine which plays a vital role in muscle contraction, and blood flow like i said before. There are a few studies in males which say that it may also have significant effects on growth hormone levels. I will continue to use this on my work out days." - Enrique T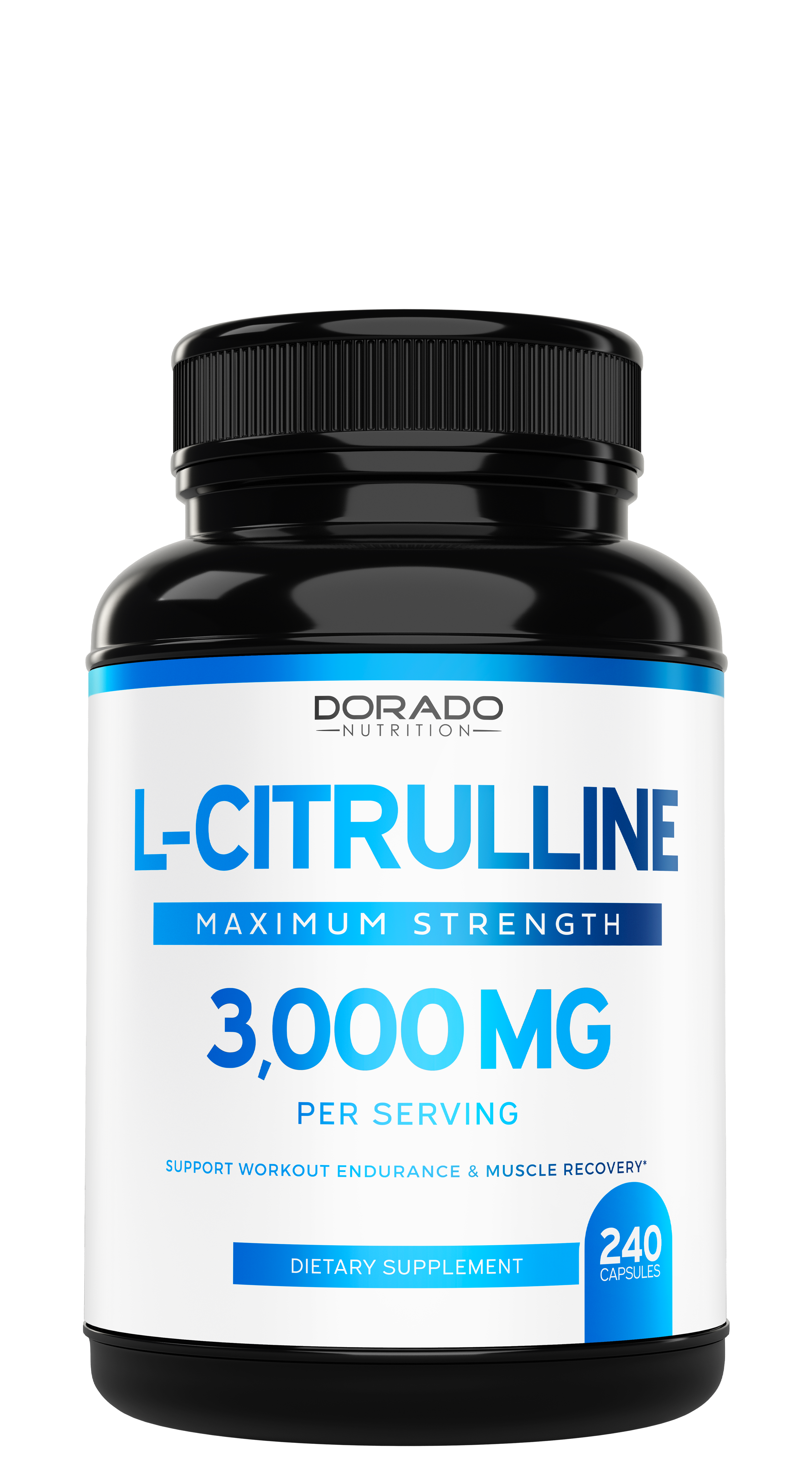 L-Citrulline
L-Citrulline is a non-essential amino acid, meaning that the body can produce it on its own. It plays a crucial role in the urea cycle, a process in which the body eliminates ammonia, a waste product produced during the metabolism of proteins.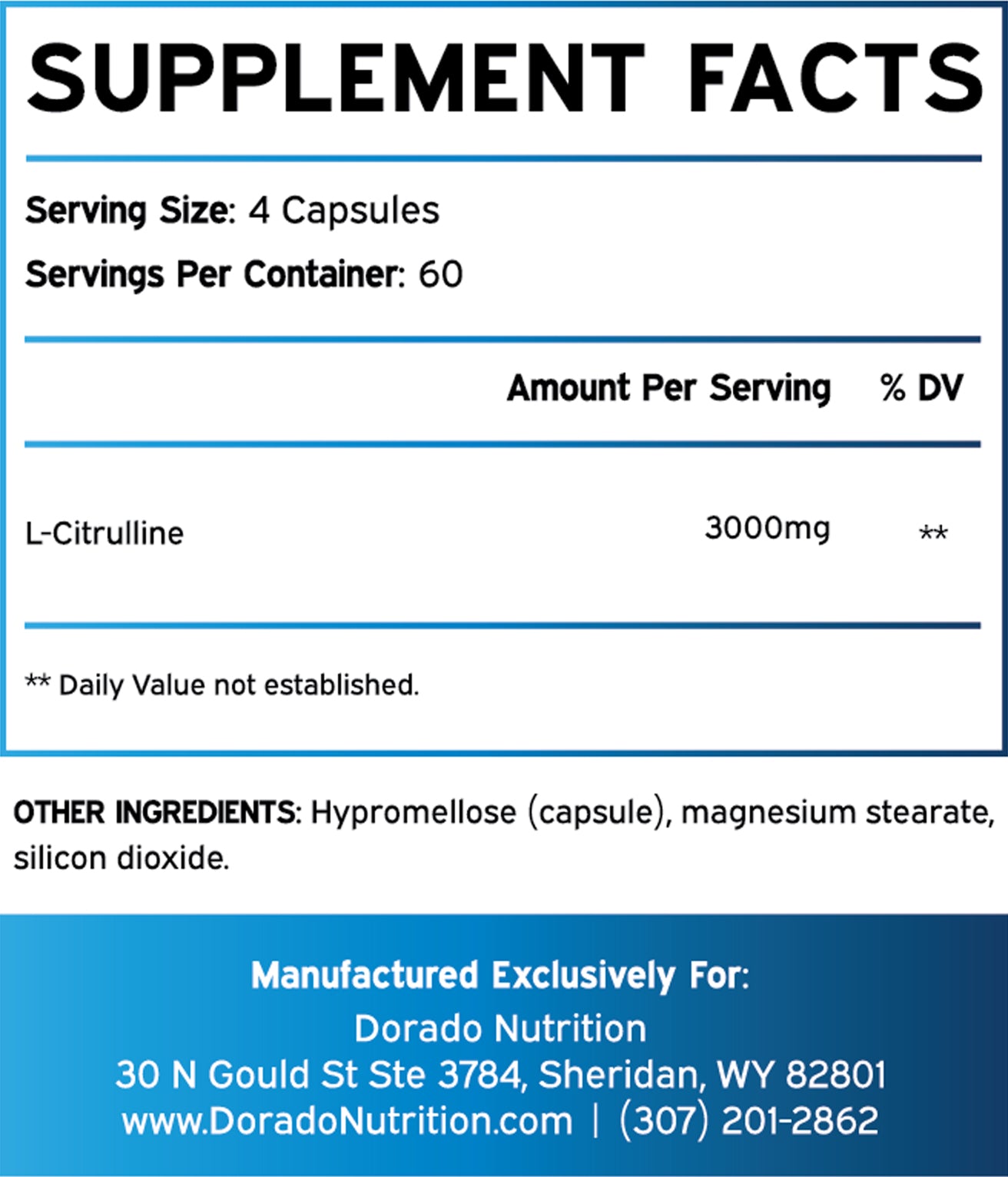 SUPPORT NITRIC OXIDE PRODUCTION : L Citrulline is formulated using cutting-edge ingredients that support nitric oxide and blood flow to the muscles during training.
Blood Pressure Regulation: L-Citrulline may contribute to the regulation of blood pressure by promoting vasodilation, which can help reduce resistance in the arteries and improve blood flow.
MADE IN THE USA: Dorado Nutrition is proudly a 100% American owned company creating jobs & better futures for all our employees & stakeholders. All of our supplements are manufactured in the USA!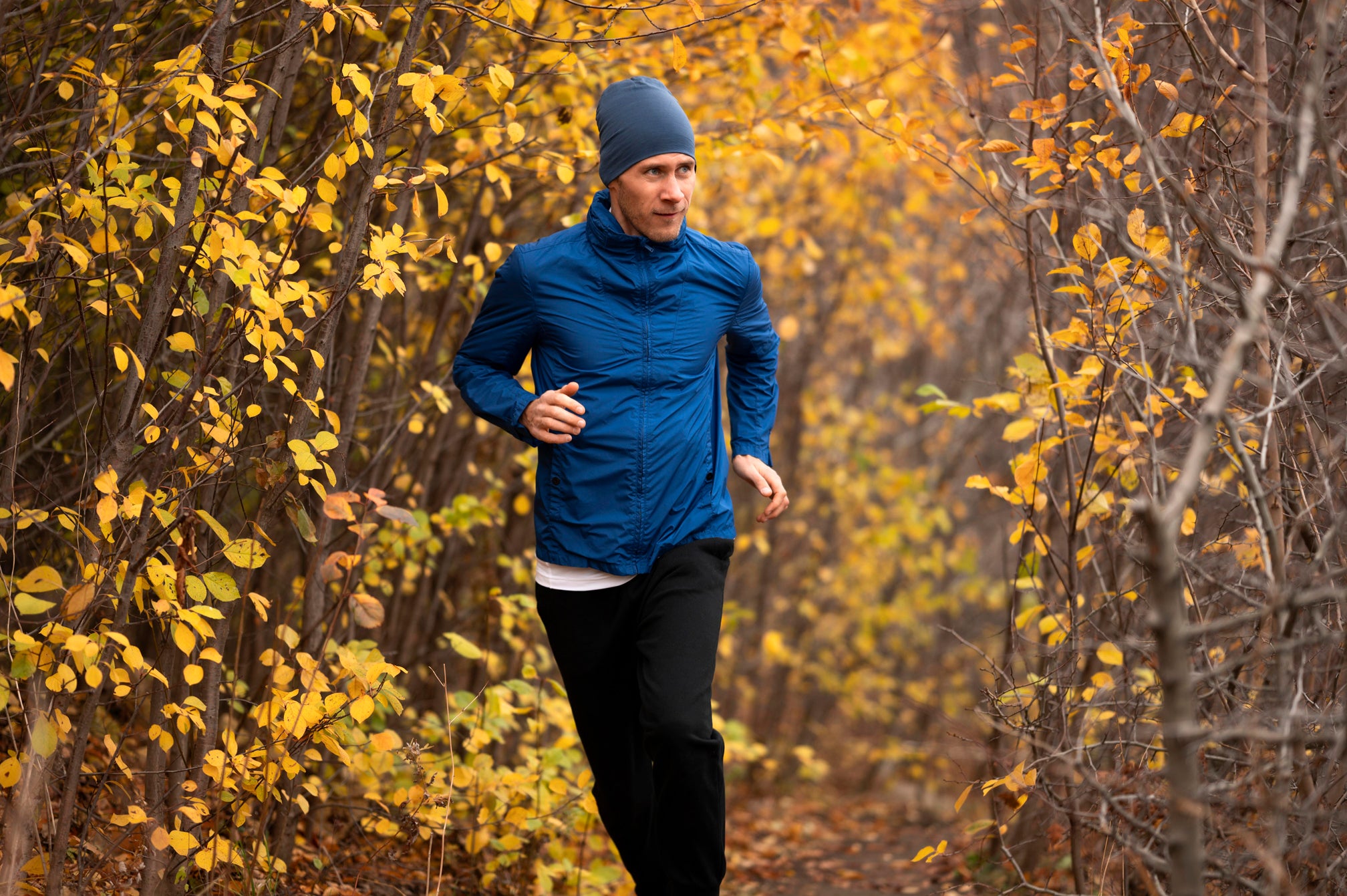 Enhanced Exercise Performance
The improved blood flow and nutrient delivery to muscles may contribute to better exercise performance. Some studies suggest that L-Citrulline supplementation may help increase exercise endurance and reduce muscle soreness.
https://examine.com/supplements/citrulline/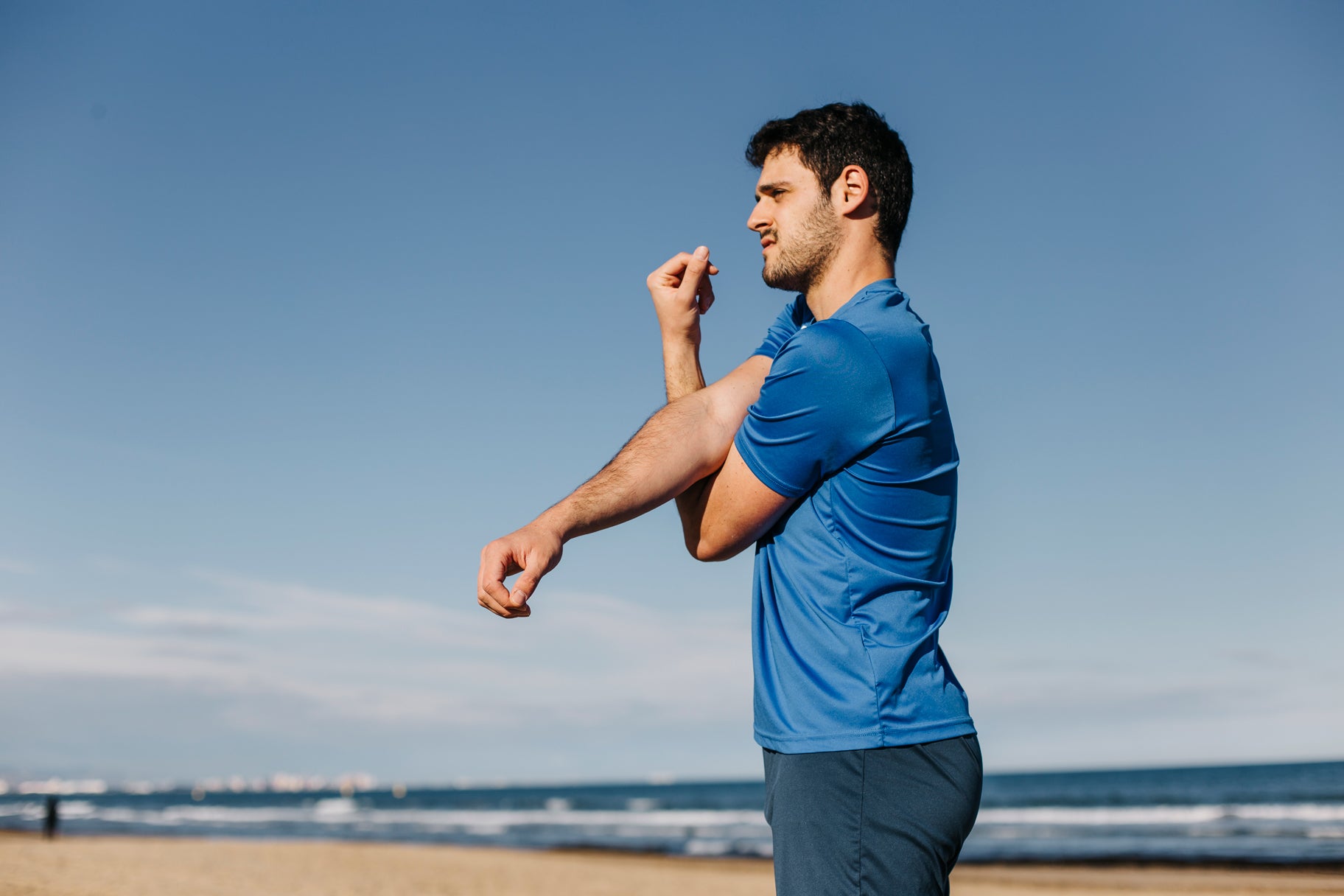 Improved Blood Flow
Nitric oxide helps widen blood vessels, allowing for increased blood flow. This can be beneficial for cardiovascular health and may contribute to better nutrient and oxygen delivery to muscles and tissues.
https://examine.com/supplements/citrulline/